My big LEGO nerd of a brother turns 30 today, and in true LEGO fan style, I knew I had to do something LEGO related for him.
So I present the LEGO build it yourself birthday card. (I actually built this months ago and have had to keep my mouth shut about it! So hard!)
This was great fun to put together, first using the digital designer program and then using the bricks. I'll also never underestimate the patience it requires to put the instructions together – probably the most time consuming aspect of building this. They are also pretty lacking towards the end… sorry about that Tom.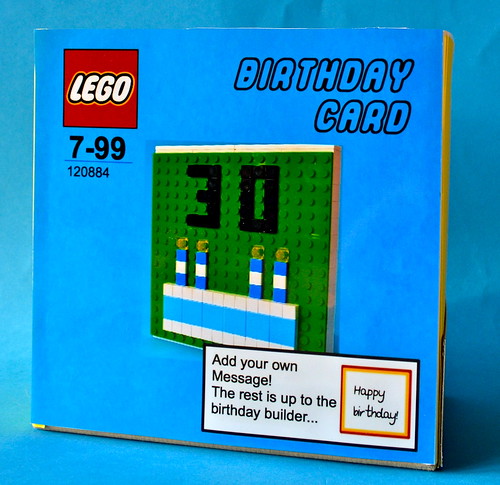 Happy birthday big brother. Hope you managed to follow the instructions okay…
EDIT: These are the Lego Digital Designer instructions (seems to plot weird ways to build this though!) My finished model was tweaked slightly as I built it, but this will get the point across so you can work our your own!